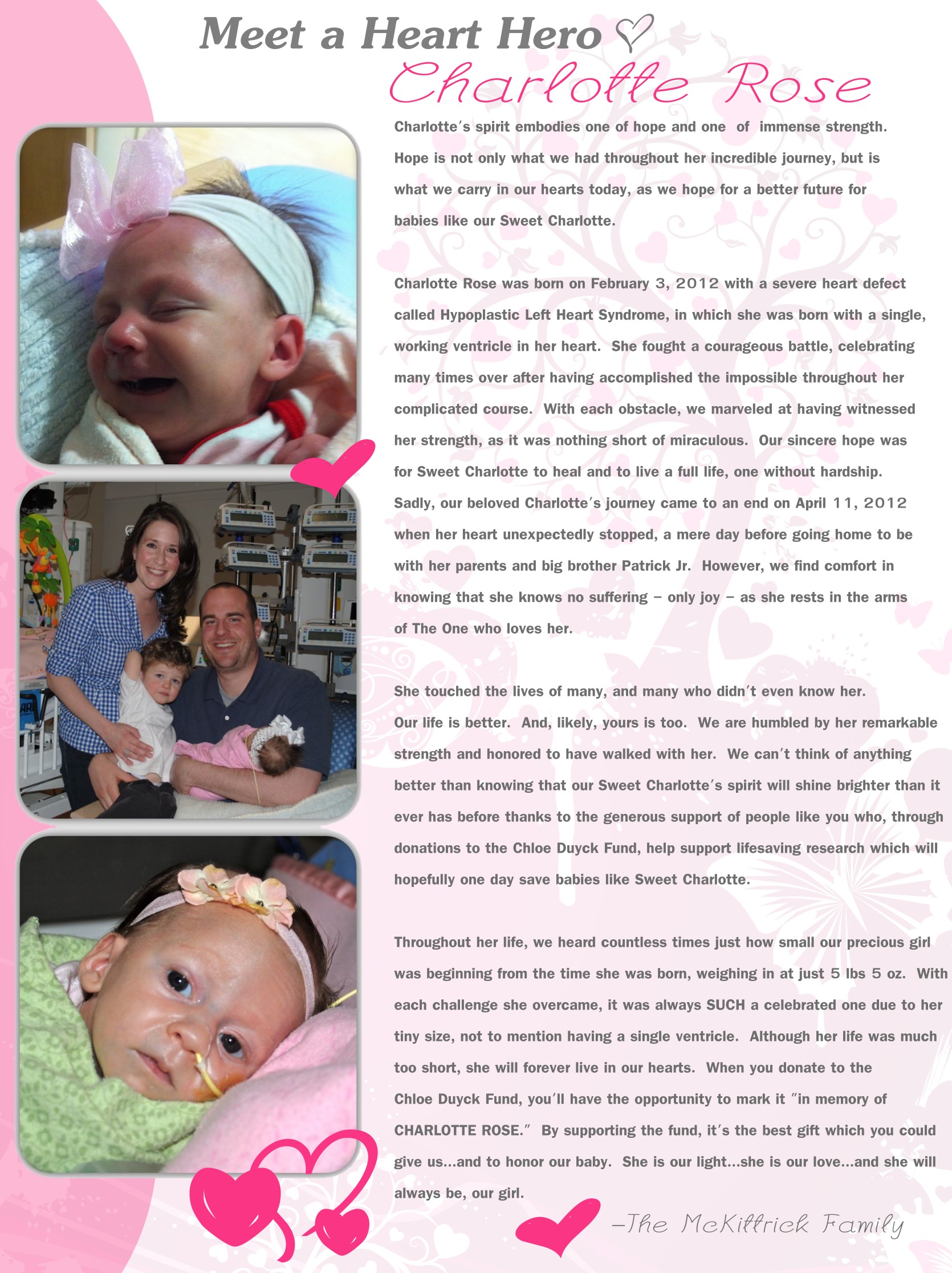 To visit the McKit­trick family's blog, please click here!
- — THANK YOU FOR HAVING HOPE FOR TINY HEARTS — -
Words just do not seem ade­quate as we try to con­vey our appre­ci­a­tion to the McKit­trick fam­ily.  We would like to thank the McKit­tricks for not only shar­ing the beauty of their heart hero, Char­lotte Rose, with us, but also for shar­ing our vision for a world where less chil­dren lose the bat­tle with heart defects.   By sup­port­ing med­ical research for children's heart defects we have the oppor­tu­nity to improve out­comes and save lives.   Our lives have been touched by Sweet Char­lotte Rose and her pre­cious fam­ily and we know that we are not alone in that.   We are beyond thank­ful for the pos­i­tive impact she and her fam­ily con­tinue to make.    Our sin­cer­est thanks to the many fam­ily and friends who have been inspired to sup­port  research and aware­ness efforts in her name.   Thank you for hon­or­ing Char­lotte Rose and for hav­ing hope for tiny hearts!  Lit­tle Miss Char­lotte Rose is a true heart hero.
- The Duyck Family